In an ever-evolving world of beauty and fashion, certain styles manage to transcend time and remain eternally chic. The Bixie haircut is one such iconic look that has gracefully endured through the decades, captivating the hearts of women across generations. Originating in the 1960s, this short and sassy haircut has evolved with the times, adapting to modern sensibilities while retaining its timeless charm. Today, the Bixie continues to reign as a symbol of empowerment and self-expression for the modern woman.
Why the Bixie Haircut Stands the Test of Time
Versatility and adaptability to different face shapes and hair types:
One of the remarkable aspects that have kept the Bixie haircut relevant over the years is its exceptional versatility. Regardless of whether you have a round, square, heart-shaped, or oval face, the Bixie can be tailored to suit your unique features flawlessly. Moreover, it complements various hair types, from straight and wavy to curly and textured. Whether you're embracing your natural locks or looking for a quick and stylish way to manage unruly hair, the Bixie proves to be the go-to choice for women seeking a fresh and dynamic look that accentuates their individuality.
Practicality and ease of maintenance:
Have a peek here and discover how the Bixie haircut emerges as the ultimate time-saving solution in today's fast-paced world, all while maintaining impeccable style. With its short length, the Bixie requires minimal effort to maintain, making it perfect for the modern woman with a busy schedule. Say goodbye to lengthy styling sessions and complicated hair routines – the Bixie is effortlessly chic with just a quick run-through using your fingers or a light styling product. Whether you're rushing to work, hitting the gym, or planning a night out, the Bixie ensures you always look your best, effortlessly.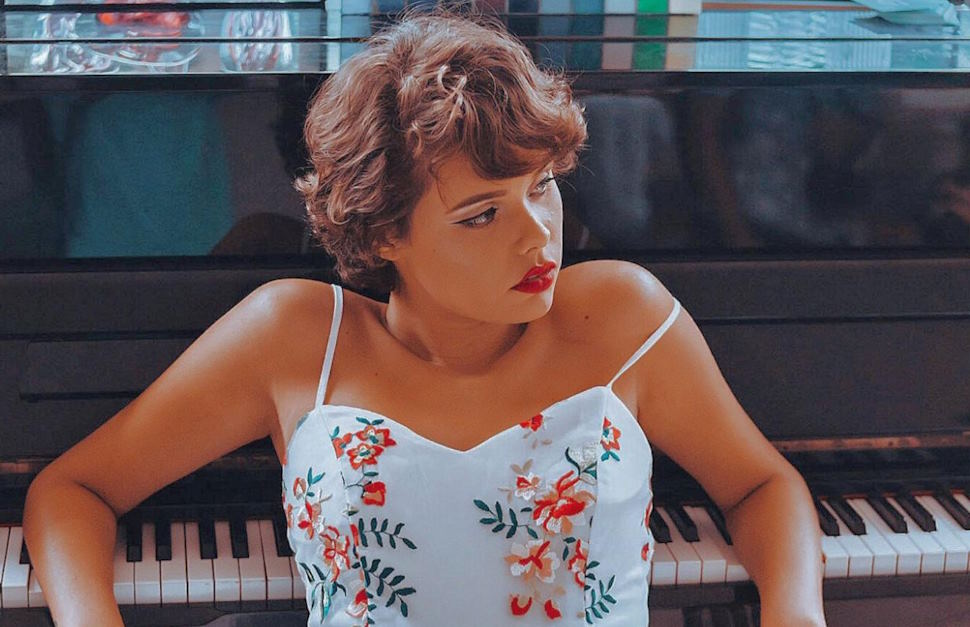 The Bixie Haircut in the Fashion Industry
Influence of fashion icons and celebrities on the haircut's popularity:
The Bixie haircut has had a profound impact on the world of fashion, largely thanks to the influence of fashion icons and beloved celebrities. From Audrey Hepburn's elegant rendition in the 1950s to Mia Farrow's daring pixie cut in the '60s, these iconic figures have etched the Bixie into the collective memory of style enthusiasts worldwide. In more recent times, stars like Halle Berry, Charlize Theron, and Emma Watson have showcased their own interpretations of the Bixie, inspiring countless women to embrace this chic and empowering hairstyle. As fashion icons continue to flaunt the Bixie on red carpets and in the public eye, its popularity remains steadfast, making it a timeless and coveted look.
Bixie haircut on runways and red carpets:
The allure of the Bixie haircut extends beyond the streets; it has also become a staple on fashion runways and red carpets. Renowned designers often feature models sporting the Bixie, demonstrating its versatility and adaptability to various fashion styles. On red carpets, celebrities proudly wear the Bixie, proving that short hair can be glamorous and captivating. The haircut's presence in these influential spheres has elevated its status, solidifying its place as a symbol of sophistication and modernity in the fashion industry.
Getting the Perfect Bixie Haircut
Choosing the right length and style for individual preferences: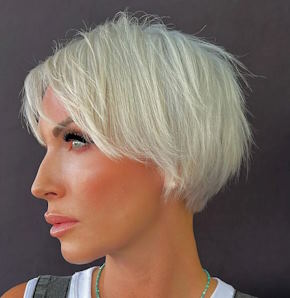 The key to achieving the perfect Bixie haircut lies in understanding that one size does not fit all. When considering this chic and daring look, take the time to assess your facial features, hair texture, and personal style. Discuss with your hairstylist whether you prefer a shorter or slightly longer Bixie, and whether you want it to be edgy and textured or soft and feminine. With the right length and style tailored to your unique characteristics, the Bixie can effortlessly enhance your natural beauty and become a true reflection of your personality.
Tips for communicating with hairstylists effectively:
Communicating effectively with your hairstylist is crucial to achieving the Bixie of your dreams. Bring reference photos of Bixie haircuts that appeal to you, explaining what elements you like about each style. Be open to your stylist's suggestions and expertise, as they can offer valuable insights into what would suit you best. It's essential to discuss the level of maintenance you're comfortable with, so your hairstylist can customize the haircut to suit your lifestyle. Clear communication ensures that both you and your stylist are on the same page, resulting in a Bixie haircut that surpasses your expectations.